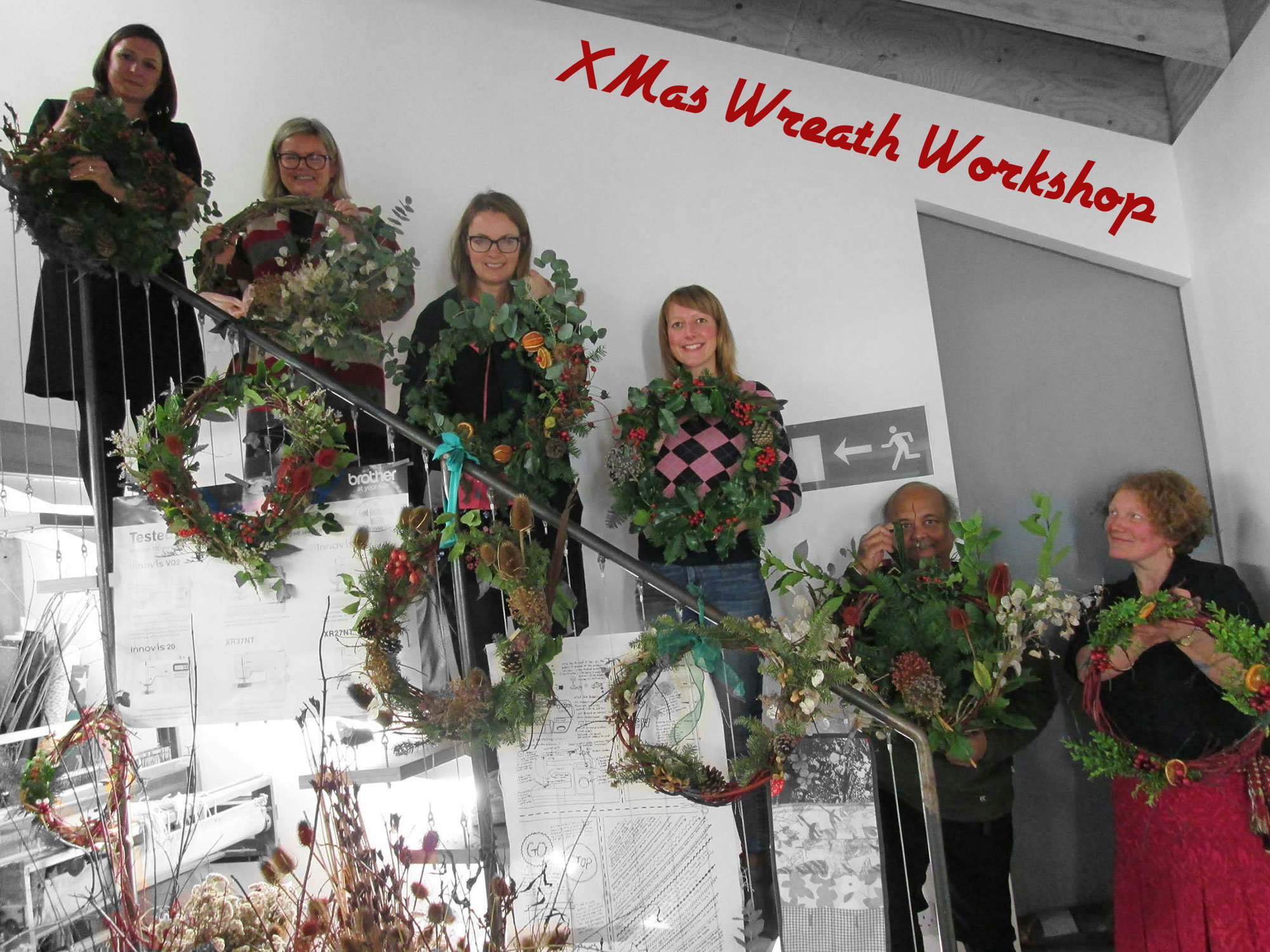 Join Damaris Copus for a friendly and relaxed evening, getting into the spirit of Christmas.
Wreaths have much history and symbolism associated with them. They are usually made from evergreens and symbolize strength, as evergreens last even throughout the harshest winters.
Damaris will demonstrate and guide you through how to create a unique and long lasting wreath using your choice of freshly gathered greenery, beautiful berries and seed heads and, if you wish, ribbons or other trimmings.
Damaris has 25 years experience in wreath making. She started by making wholesale amounts of basic blue noble wreaths but quickly became more interested in nature inspired 'wild wreaths'. When not wreath making or gathering materials from woods, hedgerows and meadows, she designs and plants up gardens for family, friends and clients. Her work could best be described as naturalistic. She loves bees, wild flowers and trees.
You will also pick up the following skills:
There will be opportunity to bend and twist pliable lengths of willow, hazel or dogwood to use as your frame… or if preferred there are copper wire florists frames
How to use florists wire and tape to secure your foliage
Understand design, proportion, balance and placing of 'flashes' of colour in your wreathe
Gain inspiration to create more wreathes or table decorations at home following the workshop
Damaris has been collecting and drying seed heads and flowers over the past months. The allium heads and love in a mist look especially pleasing. There will be a huge selection of materials available so that everyone can make a true one off piece to their taste. All materials and tools provided. All you need to bring is a good sized pinny to protect your clothes.
We will also be serving some mulled wine and festive snacks and Fabrications shop is open for late Night Shopping!